Winston Churchill: Inspirational Quotes on Wealth
We make a living by what we get, but we make a life by what we give.
FREE BOOKLET FOR YOU!!!!!!! (this is not a ebook!!)
To recieve your free book click the picture below: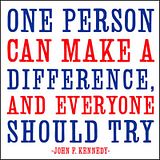 in the message section write "
Prosperity Package
"
AND MAKE SURE
you add your MAILING address you want your package mailed to! Guaranteed to add increase in "YOU" and "YOUR" Business!
A good leader inspires others with confidence in him; a great leader inspires them with confidence in themselves.
UKNOWN
******************************************************************
"All men dream, but not equally. Those who dream by night in the dusty recesses of their minds, wake in the day to find that it was vanity: but the dreamers of the day are dangerous men, for they may act on their dreams with open eyes, to make them possible."
~T. E. Lawrence
click above to join the movement!
subscribe (FREE) to my
newsletter that I am starting
by sending me a "BLANK" email to:
geraldsimmons@aweber.com and
be sure to look in your inbox for a
confirmation email and simply confirm
by following the instructions